FetLife is a haven for those that have kinky fetishes and looking for like-minded people. The members of the site have explicit taste in sexual desires.
FetLife is more of a social network than a dating site. The registration to the site is free, which makes it convenient for finding people sharing similar fetishes. The site is full of colorful people who have different sexual fetishes, and you may find many that match yours. If you want to know all the detailed and kinky secrets of the site, read the FetLife review.
Do all the vanilla dating sites not satisfy your sexual craving, and you end up wanting something more. If you think you are some weirdo who has unusual taste in sex than your friends. Then FetLife is perfect for you to explore your unusual sexual desires without being judged. You will feel comfortable and confident with your sexual preferences once you see thousands of people with similar fetishes. FetLife reviews and stories reveal many sexual fetishes that are only seen in novels like fifty shades.
The huge member base of the dating site makes it possible for the members to find someone like-minded. The first impression of the website is that of Facebook or other social media networks. There are various groups with different fetishes for members to join and participate. You can build friendships and learn new experiences as well. If you follow a member, FetLife will keep you updated with their activities.
It's a social network site with adult theme members who can post their pictures, allowing other members to comment or send private messages. FetLife website allows its members to explore their sexual preference without any fear of judgment. The site is fun and pleasure at the same time where you get lost in the kinky world of sexual pleasure.
Easy and Straightforward Registration Process for Members

The first time you visit the FetLife homepage, you will come across a homepage with minimal design. Black background with an introduction to the site in a few lines is all you see on the homepage. A red button to join the site encourages visitors to register.
To join the site, click on the red button, and you will be directed to another screen where you are expected to fill up some information.
The first section of the FetLife registration is the Nickname. Think of something unique or sexy as a nickname, and if luck is on your side, it won't be picked already. If it's already taken, modify it a little by adding some symbols or choosing the site.
It's time to select the gender, and the site offers a long list, which makes your selection easy. You can find all kinds of gender, which are never seen on streamlined dating sites. Start with the straight gender like a male, female or transgender; it goes to the complicated one like crossdresser, trans male to female or female to male, intersex, genderfluid, butch, genderqueer, femme, etc.
The next section is about roles which you think suits you best. What does it mean by role? The role is the kink or fetish you prefer as your sexual preference. The drop-down menu has more than 60 roles. Some of the roles are common, like dominant, mistress, master, submissive, etc. There are some unusual roles, which include sadist, fetishist, hedonism, etc. You can also choose from the role-play option like daddy, mommy, player, baby boy, middle, big, etc. If you are new to the FetLife website, choose the inapplicable option or undecided. The roles appear on your profile to let others know what you are interested in exploring.
The remaining fields are a piece of cake. You have to provide the necessary information about your date of birth in the format given in the space. Enter your current living country, valid email, and a secure password to log on to the site. That was all the required information to register on the site. However, concerning the member's security, FetLife has recently introduced some changes that include authentication of registration by a phone number. A code is sent to the user through text message or SMS. Enter the code, and Viola! You are done with the registration process.
Rest assured, FetLife doesn't use your phone number other than variation purposes, and your details are kept confidential on the site. If you are a bit comfortable providing your phone number, the site offers an alternative method that requires an invitation from a registered member of the FetLife. You have to give the required information about the member and complete the registration process.
All these security measures and validation are brilliant steps to keep the scammer away from the site. Once you complete all the steps, one thing is for sure that the people you're going to connect on the site will be genuine, and there are rare chances of finding fake profiles.
How to Set-Up an Impressive Profile?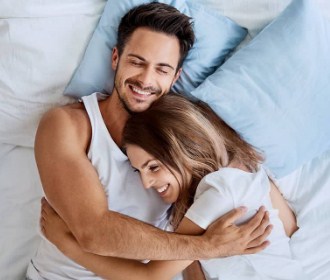 No matter what dating or social life you join, profiles are an essential part of your account. The profiles on FetLife are well structured. All users have to do is submit the information in simple answers. It is advised to complete the profile to increase the response rate on the site. Your visitors expect some exciting videos and pictures on your profile to understand your sexual preferences better. Try to give your visitors some juicy and interesting visuals, which make them curious to know more.
Each profile page has six sections or tabs. The first one is filled during the registration process, including your social interests and the kink you are interested in exploring.
The second is more of a story where you tell your audience who you are looking for on the website and your preferences. You can also share your fetishes or sexual experiences to make your profile interesting. You can also use this section to let others know about your hard limits or dislikes.
The third tab is about your relationship status. If you are in a relationship with a member of the site, mention them as your partner. However, the linked person should be in your friends' circle on the platform.
The next section gives you space to link your social media accounts with FetLife. It will provide members with a glimpse of your personal life. You can link your Facebook, Instagram, Twitter, or even Tinder account.
The last two tabs are all about photos and videos. The pictures and videos are the most visited part of any profile.
Members can upload a maximum of 5GB of videos on the site.
The FetLife reviews in the search engines and various other platforms reveal that members are more interested in the detailed profile than incomplete ones. To attract more attention to your profile, complete it with all the details and colorful pictures that boost your visitor number.
Is It Possible to Search Users in Terms of Interest on FetLife?
FetLife considers itself more of a social networking site compared to a dating platform. The site does but introduces any search filters like other streamlined dating sites. The site claims that they have thousands of members that are willing to indulge in your sexual fantasies. It makes you work for your matches by exploring their profiles, meeting them in events happening in your local areas, looking at their pictures, and joining discussions.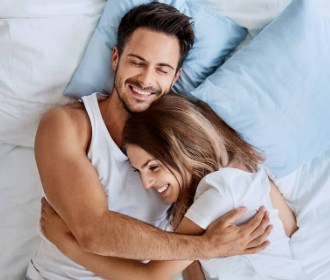 FetLife is not a conventional dating or social website. The site has some features like other social platforms but all associated with adult themes. FetLife has built a strong community where members support each other.
How can you communicate on FetLife?
As mentioned earlier, FetLife is not a conventional platform where members send private messages with ice breakers. It's a sexual, social website where all members have a common purpose of exploring their fetishes and sexual references. Members can interact with each other through private messages. However, most of the members join discussion groups and make new friends with common fetishes. You can send personal messages to the blog posts of members you are interested in interacting with. Similar to Facebook, you can see all the activities of your friends and follow their feeds. It's a frustrating approach for some who want to find a match on the site and indulge themselves in some pleasurable time.
Regarding the site's theme, it's a significant step to connect members with shared sexual preferences in groups. If you are into dominant action, you can find some dommes on the site to know what they are up to and would like you to join their forum circle. It will give you more opportunities to explore your sexual preferences.
The best part of the FetLife community is its positive and supportive attitude. Members are not judgemental, and they don't criticize any sexual preference. You can post a picture in some colorful stockings, and your comment section will be bombarded with compliments. Create a blog post about your fetishes, and you will get an impressive response that will make you smile. The site is full of people running away from the conventional dating site, where they are considered freaks. It's good to know that people share your unique sexual preferences and want to make your fetishes a reality.
How to Delete the Chats From Inbox?
If your inbox is bombarded with endless chats or messages, it's time to clean up the trash. FetLife offers some useful tools that will help you in organizing your messages.
You can delete a message in simple steps.
First, open the subject line of the message you want to delete.
You will see various buttons below the text of your message screen.
The button includes Archive conversation, which will put the message in the archive section, delete the message to remove it permanently.
Deleted messages are only removed from your side.
How to Know If a FetLife Member Has Read the Message?
FetLife does not offer any services or tools which let members know that the recipient has read the message.
Is There an Option to Search Members Through Filters?
FetLife does not offer a conventional matching system where members swipe left and right to show interest. Members have to find their matches according to their interests from different interaction features. Various communication mediums on the site let members interact with like-minded users. The best is to browse different profiles of other members and send them a private message to pique your interest. There are thousands of members who share your sexual preference, and no doubt, there will be few that will pique your curiosity.
FetLife has thousands of groups catering to members with different sexual preferences. All users need to do is find the group that caters to your sexual taste and joins the discussion to know people there. You can join different groups on the platform with a single registration. This way, you can explore your sexual preference and learn more about other fetishes, making you curious.
FetLife hosts and advertises many events that could be found in the events sections of the site. Members can join the events in their locality and meet new people expanding their friend's circle.
How FetLife Match Members on the Website?

FetLife does not offer a conventional matching system like other dating sites. To find a potential match on the site, you have to explore different groups and profiles that suit your sexual preference. You can search members in the search bar of the website. There are special features called Perv Kinkster that will help find matches in your local area. Be precise about your current location to find the exact matches. You can also search for matches through pictures or video. The photos and videos can be distinguished as most loved in the recent ones. The message system is straightforward and free; select the member you are interested in and send them a text message to start an interaction.
Is It Possible to Search Members From Different Cities on FetLife?
FetLife has an extended version of a search filter where you can find members based on their age range, gender, and location. It's an easy system where the site search you match according to your preferences.
Costs Structure and Price Evaluation of the Website
FetLife members do not pay for the premium membership on the site; they support the community every month. The minimum subscription or support limit is six months. The support is not set on auto-renew by default, like other dating websites. Members have to manually reapply to support to continue using the premium feature. Most of the site features are free to use; however, members can use some premium features by paying for meager support every month.
Cost Structure
Six-month support costs 30 USD in total, which makes it 5 USD for one month. A twelve-month subscription cost 60 USD, and twenty-four months support cost members 120 USD.
Special Features That Make the Website Unique
FetLife has many interesting features on the site, making the site engaging and entertaining for the members.
Blogs
Members on FetLife are allowed to take explicit videos or pictures and upload them to public view blogs. It will be available for other FetLife members to see for free. Blogs are the most convenient medium to share your personal life publically on the platform. Members can also share their experiences and opinion on different sexual preferences.
Discussion group
As a member of FetLife, you can join the different discussion groups on the site with specific interests. Members can enter as many groups as they can. Members can also form their private groups from the discussions and start a closed discussion on any sexual fetish.
Activity Feeds
Similar to the social media activity feeds, FetLife keeps you updated with your friends' activities. You will know which groups your friends are joining on the platform and what they are posting recently.
Upcoming events
FetLife's website keeps you updated with all the events happening on the platform. The site makes sure you are updated with all the parties and events related to sexual fetishes and kink. You are notified about the event hosted by your group as well.
Stuff you love
It's easy to add all your favorite pictures and videos to this feature and access them whenever you want.
Relationship menu
You can mention your relationship status in this feature and also explain what your role is in the relationship, either you're in control or the one who likes to give control to their partner.
Fetishes
Members can search on the site what fetishes they want to explore. There are more than 60 fetishes for the members to choose from and explore.
Paid Features for the Premium Members

FetLife offers most of its services for free. However, there are few privileges the site provides to the members who provide support to the community.
As a paid member, you will get an I Support Fetlife on your profile, which will increase your credibility on the site.
You can use the Perv feature to view the most and photos recently posted
View the videos and discussion topics
Access all the saved photos and video anytime
Customize your feed layout or design
Get on the priority list to know about any new features.
Mobile Application Available for Android Only
FetLife has a mobile app, which makes it convenient for the members to use anywhere. The app has the same simple and straightforward layout as the website.
Similar to the website version, members can sign up for the community through the app. The role and gender selections are the same as the website version. However, the FetLife app is only available for Android, but iOS users can use its browser version.
Members can send messages and get all the notification alerts from the site. It's like scrolling on an adult version of the social media platform. Instead of pets and destination photos, there will be nude pictures and videos of your followers and friends.
Additional Features
FetLife is a great social platform to explore your explicit sexual fantasies that streamline dating websites does not cater to. The site has over 6 million users with different fetishes and kinks, and this site helps its users' dreams come true.
Here are some additional features on the site:
Stuff you love
It's easy to add all your favorite pictures and videos to this feature and access them whenever you want.
Relationship menu
You can mention your relationship status in this feature and also explain what your role is in the relationship, either you're in control or the one who likes to give control to their partner.
Fetishes
Members can search on the site what fetishes they want to explore. There are more than 60 fetishes for the members to choose from and explore.
Security Measure for the Members Safety

Regarding the theme of the social platform, security is a crucial part. FetLife website supports its community and takes the members' security seriously. All the members are given equal respect and protection, and other members are expected to follow the rule.
The site makes sure that none of the information is shared with any third party. Members' identities are kept private unless they want to expose themselves. All the messages and transactions are encrypted, which provides an extra security layer to members' privacy.
Privacy Policies to Keep Information Discreet
FetLife does not permit search engines to index the website pages. All the content posted on the FetLife website is not shared with the public outside the community. You can view the content on the view only by joining the site. It's a significant step to keep the members' identity and sexual lives private and discreet.
Final Thoughts on the Dating Review
BDSM, voyeurism, role play no matter what sexual preferences you have, FetLife will help you explore your unusual tastes. It will provide you with various communication mediums to interact with like-minded members. The site has some outstanding free features, but the community gives some extra luxuries to its supporting members. All in all, when it comes to sexual kinks and fetishes exploration on dating sites, nothing is better than the FetLife community.